I love America Letter: J Number Review 1-20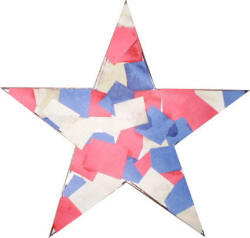 Announcements:
No Preschool on Monday-Happy Presidents Day!  (I am sorry I forgot to put this on your monthly calendar)  Have a great day with your family.
The field trip with the 3-4 year olds was so much fun.  Visit our Facebook page to see some fun pictures of their experience.
I am almost done with all of the mid-year assessments.  This is a great way for me to see what your children have learned so far and what I need to focus on for the rest of the year.  I will be sending you a separate e-mail soon with their progress and ideas for new goals.  If you have something you would like me to work on with your child please let me know.  You as a parent of course are a child's first and best teacher and know best!
We have a new USU Practicum Student this semester working with our Wednesday 3-4 year old class!  She is great and went to Williamsburg Assisted Living with us.  Here is a little about her:  Hi!  My name is Melinda Barnes and I am full time music therapy student at Utah State.  This is my third year at USU, and I finished 2 years at Snow College.  I served a full-time service mission for my church in California with the Spanish-speaking people and I love Spanish!  My previous practicums have been with adults with developmental disabilities and with older adults with Alzheimer's disease.  This is my first practicum with children but not my first experience with children.  I have around 8 years' experience teaching swimming lessons, both at a public pool and in my parent's pool in their backyard.  More than anything, teaching swim lessons has helped me learn how to interact, teach, and have fun with children!  I love children and I love music therapy.  I first loved music therapy because of my passion for music, psychology, and people. Since then, I have grown to love music therapy for its ability to change people's lives in so many other ways.  In my practicum experience, I saw two adults with autism and Downs syndrome make eye contact with each other!  That doesn't happen very often, if at all.  I have seen an older woman with Alzheimer's, who has lost the ability to form phrases, sing a whole song correctly.  The time I have spent thus far with your children has been very rewarding for me.  They are so cute and funny, and very sincere!  You have amazing children and I am excited to spend this semester with them!
Home Challenge: Rediscover things your child can do on their own.  Let them know you notice how well they can put their own clothes on, or make their bed, or help set the table.  Be specific in your praise.  Whatever it is try this week to tell them how much you appreciate the things they can do.  This helps them know they are important and loved.  It will also remind you how much they have grown.  It's a good practice to emphasis the things they can do and not the things they are working on.
Tuesday and Wednesday
Craft:  Patriotic Star
Snack:  Jello Jigglers
Spotlight Lenore on Wed.
Thursday
Craft:  American Flag
Snack:  Toast with Jam