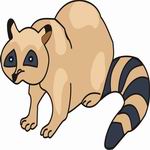 Color My World-Letter R; Number 5
Monday-Wednesday
Learning Stations-Linking People; Peg Board Letters
Weather, Calendar, Counting, Letter and Number of the Day
Seat Work
Reading and Writing
Spotlights on preschool children-Calvin
Music Circle Time
Hello Song
Small Movement Skills—Where is Thumpkin
Instruments–Lukey's Boat w/ instruments and stop and go sign
Social—Little Johnny Brown
Counting—Two little Black Birds
Music readiness/rhythm-Introduce Staff and magic notes
Large Movement Skills—De Colores w/ Scarves
Cognitive (colors, shapes, letters) Baa, Baa, Black Sheep
Singing—Child Chooses Songs
Outside Play –Color Chair Game
Snack & Story Time-Peaches
Creating Project (arts and crafts)—Water Color Raccoon
Math/Science Skills—Mixing Colors
Goodbye Song
Thursday:
Learning Stations: Linking People; Peg Board Letters
Weather, Calendar, Counting, Letter and Number of the Day
Seat Work
Reading and Writing
Music Circle Time
Hello Song
Small Movement Skills—Open and Shut Them
Instruments– It's a Beautiful World.
Social—Ball Passing and "what's you favorite color"
Counting—Who is holding number
Music readiness/rhythm—Sing w/ Me 123
Large Movement Skills—Blue Bird
Cognitive—Brown Bear Brown Bear
Singing—Child Chooses Songs
Outside Play –Jumprope game
Snack & Story Time-Apples
Creating Project (arts and crafts)–Playdough
Math/Science Skills—Uncle Wiggly
Goodbye Song
Announcements:
• I sent home calendars in your child's backpack.  We have a field trip coming up to the pumpkin walk so be sure to check that out. I will be needing at least one parent volunteer per class who can come and help drive and be with us at the pumpkin walk. I will e-mail the parent who volunteered at the open house.  All parents who would like to come are welcomed.
I'm just starting to e-mail parents about goals so look for an e-mail from me.
Homework Challenge: Sorting can be lots of fun for a preschooler and great practice for math skills. During play and work challenge your preschooler to sort things in different category. We are focusing on colors this week so you could have them sort their socks, toys, or food by colors. You could have them help you set the table or empty the dishwasher and practice sorting the silverware into piles of spoons, forks and knifes.