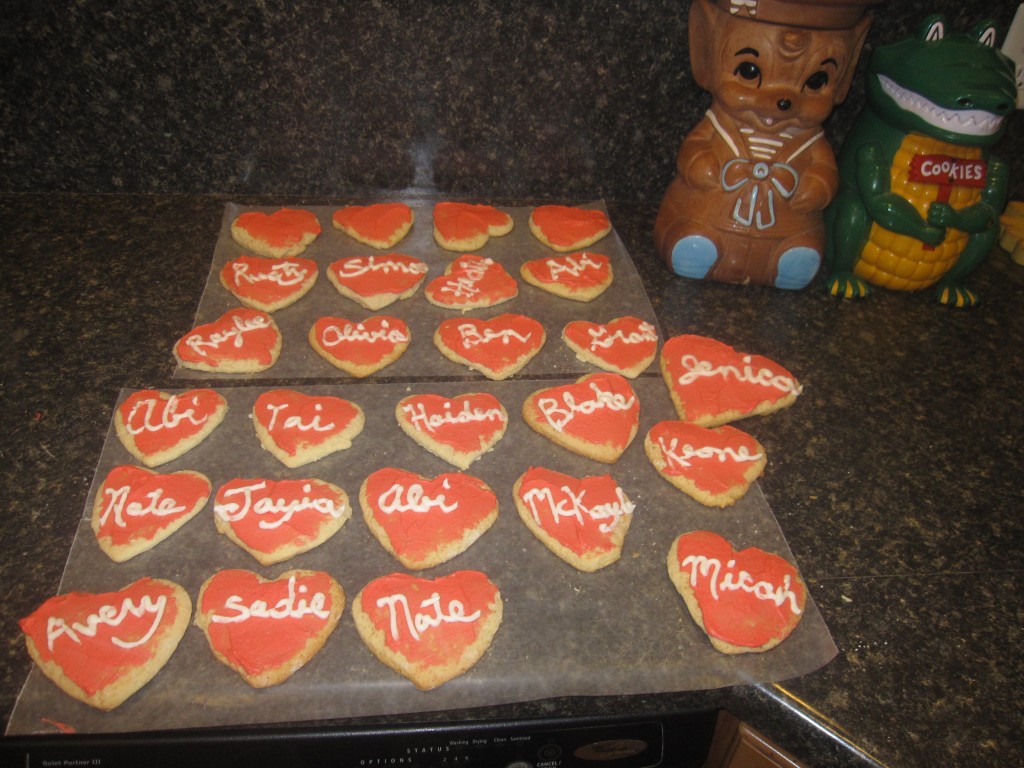 Be Mine Valentine: Letter V Number Review 20
9:00 Self-Directed Play Time and Clean up
9:10 Seat Work (writing name, worksheet)
9:20 Weather, Calendar, Counting, Letter and Number of the Day
9:25 Reading Time/Phonograms (letter sounds)
9:30 Music Circle Time
Hello Song
Instruments—Mom and Dad sittin in a tree
Social—Who will be my Valentine?
Counting—Hide and count Hearts song
Music Appreciation/Readiness—Where's all the C's?
Small and Large Movement Skills—Skidamarink-show book then teach the actions
ABC/Reading— L.O.V.E.-
Singing—Child Chooses Songs
10:00 Outside Play (Dress appropriately for weather)
10:10 Snacktime/Storytime- Fruit Cocktail (story read by teacher while eating snacks)
10:20 Creating Project (arts and crafts)-Straw Painting
10:45 Math/Science Skills
10:55 Clean up and Goodbye Song
9:00 Self-Directed Play Time and Clean up
9:10 Seat Work (writing name, worksheet)
9:20 Weather, Calendar, Counting, Letter and Number of the Day
9:25 Reading Time/Phonograms (letter sounds)
9:30 Music Circle Time
Hello Song
Instruments—Deep in the heart of Texas
Social—I'm in the mood
Counting—This Old Man
Music Appreciation/Readiness—Do Re Me
Small and Large Movement Skills—Mirror Dancing w/ Partners and scarves (Fuggi Fuggi)
ABC/Reading—Egg Pass with ABC's hidden inside
Singing—Child Chooses Songs
10:00 Outside Play (Dress appropriately for weather)
10:10 Snacktime/Storytime-Valentine Cookies (story read by teacher while eating snacks)
10:20 Creating Project (arts and crafts)—Decorate Bag for Valentines
10:45 Math/Science Skills
10:55 Clean up and Goodbye Song
Announcments: Thank you to Chad Meyer and Cynthia Richardson for helping drive to the field trip last week. The residents at both Sunshine Terrace and Williamsburg just loved your children. We had a daughter of one of the residents tell us her mom does not participate in groups often but she did in our group. Her mom is 101 years old! Just that alone made the effort worth going knowing we helped brighten up their day.
We will be exchanging Valentines Wednesday and Thursday. Please have your child just practice writing there name on each valentine and leave the To: spot blank to make it easier to hand out. We have 8 children in the 3-4 year old group and 7 children in the 4-5 year old class. We will make fun sacks to keep all the valentines in that day.